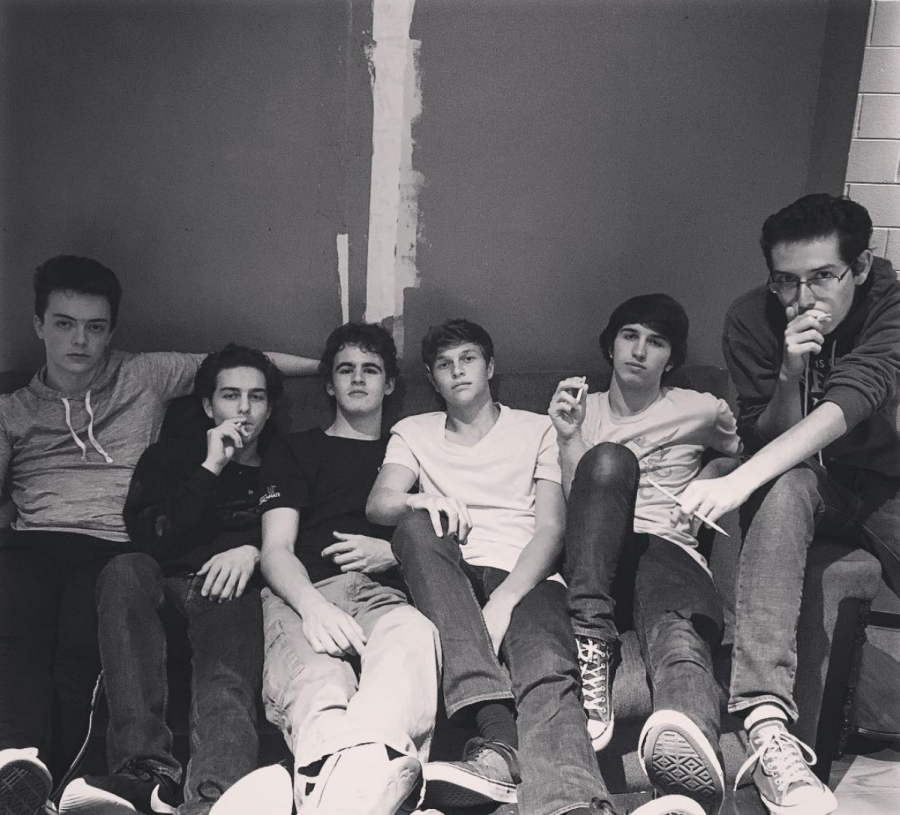 Are you a have or a have not? Are you a Greaser or a Soc? Little Miami High School Theatre's latest production explores life on both sides of the tracks in the play "The Outsiders," running Thursday, Oct. 25 through Sunday, Oct. 28.
While the Socs appear to have everything, the only thing a Greaser has are his friends. As these young people try to find themselves and each other, the story based on the S.E. Hinton novel feels as relevant now as it was when it was first published 50 years ago. Tickets are $10 and can be purchased at the door before each performance or reserved online.
The Little Miami production features a talented pool of male actors, including seniors Ryan Lombardo, Eli Lanham, Matthew Battenfield, Joseph Quatman, Tadeo Palafox and Lachlan O'Neill.
Lombardo has a starring role as Ponyboy Curtis, the youngest of three orphaned brothers who live on the north side of town, the "wrong side" of the tracks. Sensitive Ponyboy used to have a good relationship with his oldest brother Darrel (Palafox), but since Darrel became the household caregiver, he is always on Ponyboy's case.
Producer Tara Lydy said having such a great group of male actors led to the decision to stage "The Outsiders."
"As directors, we have to look at the talent we have available and what type of show would be best suited for the students at hand," she said. "We currently have a very strong group of male actors, many of which will graduate this spring.
"Based on our previous repertoire, we knew it was time to do a drama and challenge the actors to explore their ability to portray "real" people with "real" life issues. Dramatic plays require an actor to tap into emotions that are sometimes quite difficult, thus allowing them to explore a greater depth to their acting.
"Secondly, The Outsiders is so incredibly current and relatable to today's student. We may not have Socs and Greasers by title, but we still have various cliques in our local schools, based on social class, athletics, clubs or organizations, etc.
"Students deal with how to "fit in" not only in our schools but also our society as a whole. We often see ourselves as an "outsider" looking at the world and the injustice around us. I believe even more so today with the overuse of social media, our perspective, like Ponyboy's is challenged."'
Showtimes are 7:30 p.m. Thursday, Oct 25, 7:30 p.m. Saturday, Oct. 27 and 2 p.m. Sunday, Oct. 28.