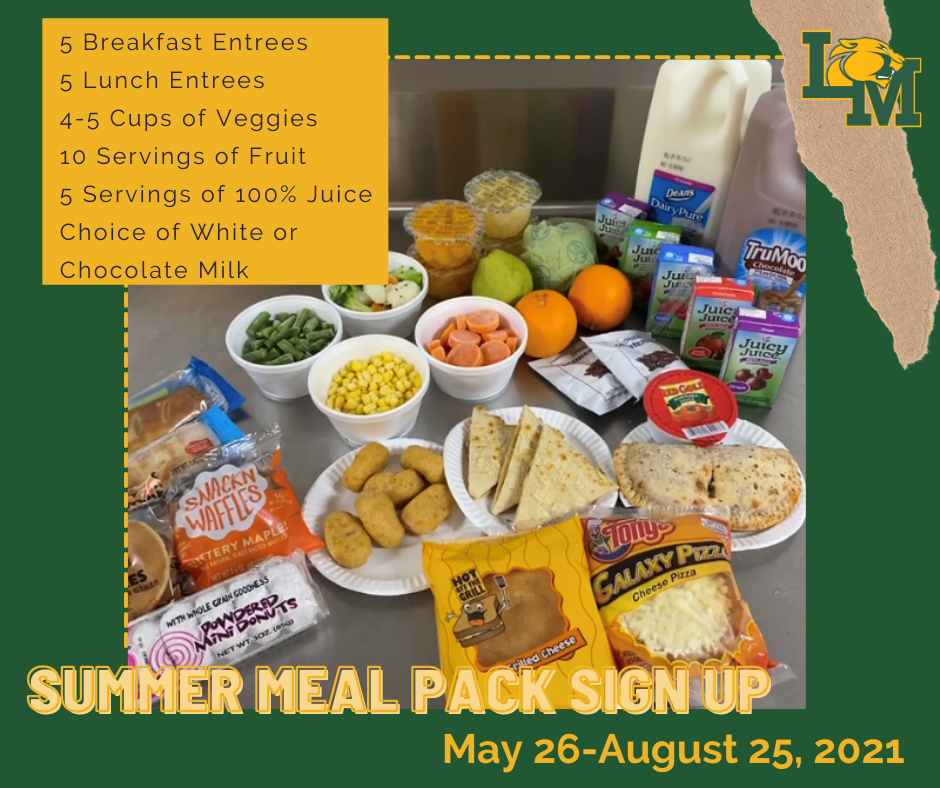 Little Miami Schools Food Service Department is excited to offer Summer Meal Packs through August 2021! If your family is interested in participating in this delicious & nutritious offering, please click here to sign up.
This sign up is for planning purposes only, as we will not need to take names at pick up. We are asking for the sign up so that we will know how many meal packs to prepare.
WHAT IS INCLUDED IN THE MEAL PACK?
Five breakfast entrees, five lunch entrees, four to five cups of vegetables, ten servings of fruit, five servings of 100% juice, and your choice of one-half gallon of white or chocolate milk. All entrees are frozen and will need simple reheating.
WHEN AND WHERE TO PICKUP?
Little Miami Intermediate School - 7427 Zoar Road; Maineville, OH 45039 - on the Zoar Road side of the building.
Every Wednesday starting on May 26, 2021 through August 25, 2021 from 11:00 AM – 6:00 PM.
WHO IS ELIGIBLE?
Any and all children 0-18 years old. Children do not need to be enrolled in Little Miami Local Schools to receive meal packs.
OTHER INFORMATION:
Children do not need to be present to pick up the meal packs.
You can pick up for other families and other families can pick up for you.