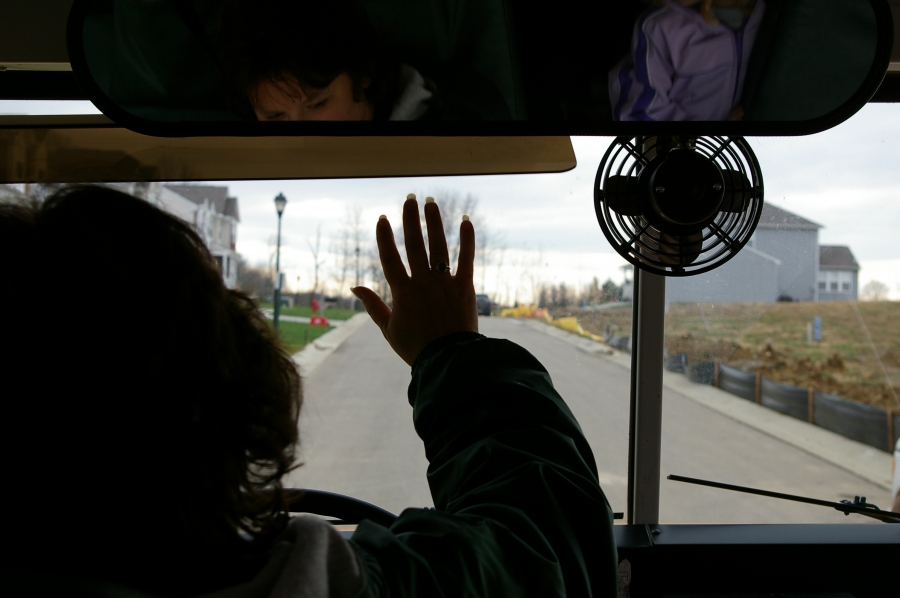 After several recent local and national news stories of near-misses or worse as students board or exit their school bus, the Little Miami transportation department wants parents to know that they take student safety seriously.
Little Miami buses travel over 5,000 miles per day on rural roads and on busy highways. More than 4,000 students ride a Little Miami bus and safely transporting those students to school and back home is the department's top priority.
Each year, Transportation Director Michele Cole and her team work to establish student riders' "places of safety," locations away from a roadway where students can safely await the bus. Cole said it is important that students and parents stay in their place of safety until their bus comes to a complete stop. Also, all student riders are taught to observe their bus driver's crossing directions for "stop" and "all clear" when they need to cross a road.
But it often is not a student's behavior that puts riders at risk. Little Miami bus drivers regularly witness distracted drivers or motorists in too big of a hurry to stop for their flashing red lights. Cole said motorists should know that Little Miami reports drivers observed running flashing reds to local law enforcement.
Failure to stop for a school bus adds two points to your license in Ohio and is punishable by fines up to $500. You must appear in court and a judge has the discretion to suspend your license for up to one year. A driver who injures a pedestrian while failing to comply with school bus safety laws can face both criminal charges and civil liability.
So what are the rules to know?
If you are approaching an intersection where the bus is stopped or approaching the bus while traveling the opposite direction, you must stop.
If the bus is stopped on the other side of a divided highway, or in the opposite lanes when there are 4 or more lanes, you do not have to stop.
When in doubt, stop.
When stopping for a bus, you must be at least 10 feet away.
Also make sure children are clear of the roadway before you move.
Remember to check corners and nearby crosswalks.
Never pass a school bus on the right.
Beware of school zone signals and always obey posted speed limits.