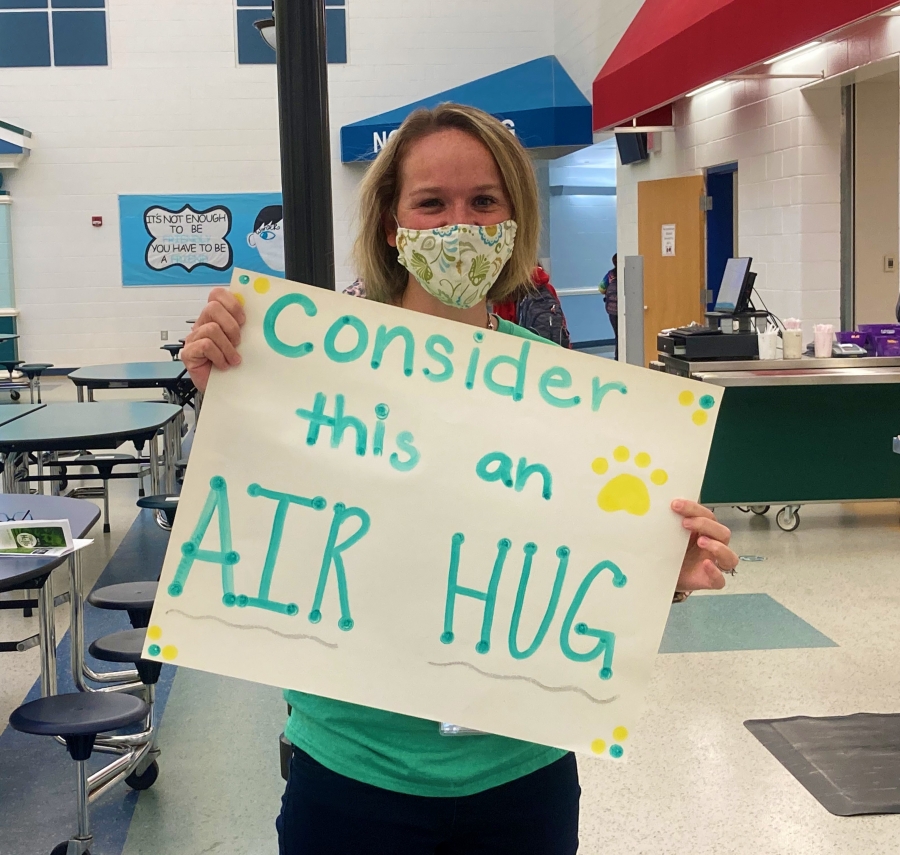 Start With Hello is a prevention program launched by the Sandy Hook Promise that teaches children and teens how to be more socially inclusive & connected to each other. Start With Hello teaches empathy and empowers students to end social isolation by following three easy steps: 1. See Someone Alone, 2. Reach Out and Help, 3. Start with Hello!
Students at the Intermediate School have been learning different ways to connect with their peers by participating in various activities including: listening to calming music, learning the importance of mindfulness, writing Thank You notes to family/LMIS staff members, giving "shout-outs" of thoughtfulness to classmates, and making new friends. On Wednesday, LMIS staff members welcomed students coming into the building with upbeat music and encouraging signs to remind them that they MATTER! Even behind the masks, it is very clear just how much students and staff appreciate each other!
Learn more information about the Start With Hello program.