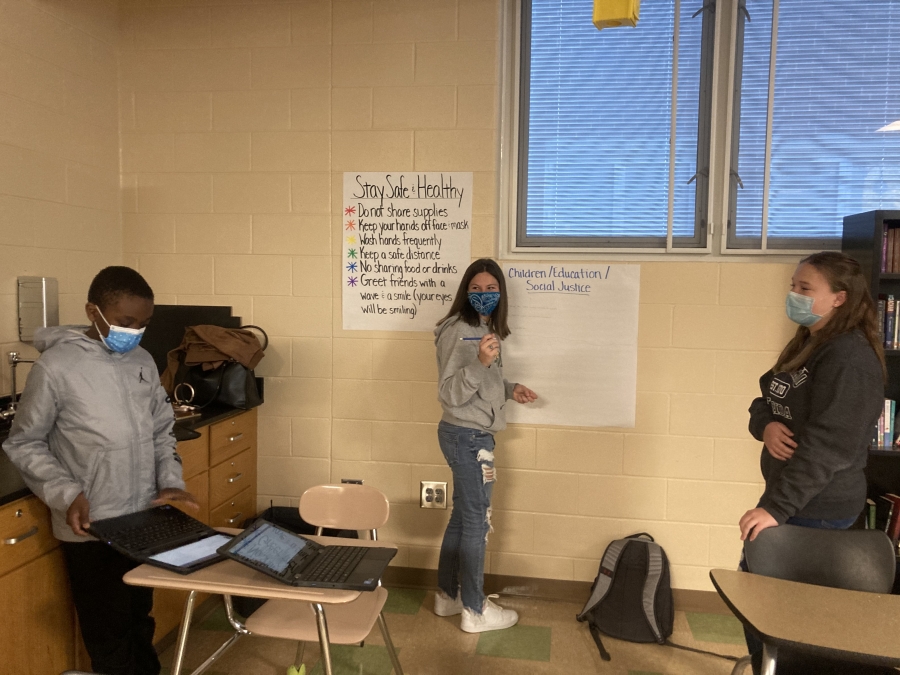 The Service Learning & Leadership class at LMJS has embarked upon their semester-long project of identifying, studying, and finding ways to help improve the outcome of social issues that impact our community. This student-lead, project-based class began the Fall semester by learning about empathy, how different perspectives on an issue can lead to a more well-rounded thought process, and even important life-skills, such as how to make an effective phone call and active listening techniques.
After learning about a variety of social issues, the class was broken down into groups, each focused on a specific issue that they feel passionately about. Examples of group topics include: Health/Mental Health, Children/Education/Social Justice, Hunger/Poverty, Disaster Relief, Animals, and Military/Veteran Services. The students will begin researching their areas of focus and will choose local organizations with whom to work throughout the semester to address these causes.
At the end of the semester, each group will present a proposal to the class about the mission and work done by the non-profit organization they chose to focus on. The class will then take a vote to collectively choose which non-profit will receive a $1,000 grant to further its mission.
We are so proud of these service-minded Panthers and applaud their efforts to help our community to become a better place for all. More to come as we follow along on this journey!