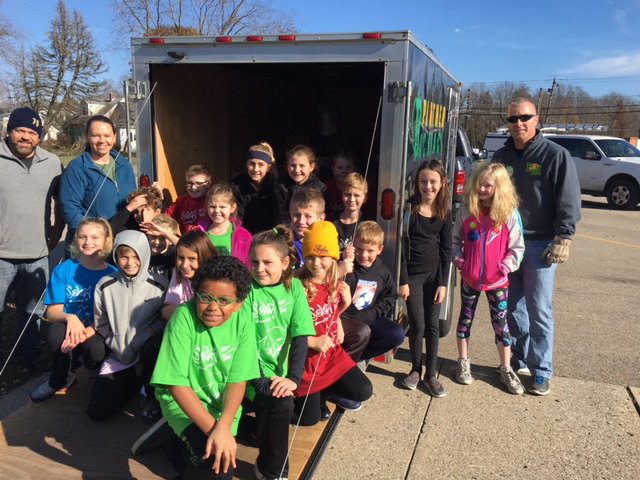 Local families in need benefitted from the generosity of Salem Twp. Elementary families when the Salem Student Council collected nearly a ton of donations during their annual food drive Nov. 10-17.
All items collected were donated to the Morrow Food Pantry, and were picked up and delivered by Scott Williams of the Panther Backpack program after members of the 4th grade student council helped load the trailer.
According to school counselor Raegan Malblanc, the important message student council continues to relay each year is to "give for the sake of giving." Each student was encouraged to bring at least one item, so everyone could feel as though they took part in the giving. Any student who brought in one item was able to write their name on "The Wall of Giving" in the third and fourth grade cafeteria. There was also a huge turkey graph in the cafeteria where each class earned a turkey for every 10 items their class brought in daily.
Student Council is co-led by Jamie Jackson, 4th grade teacher, and Malblanc.