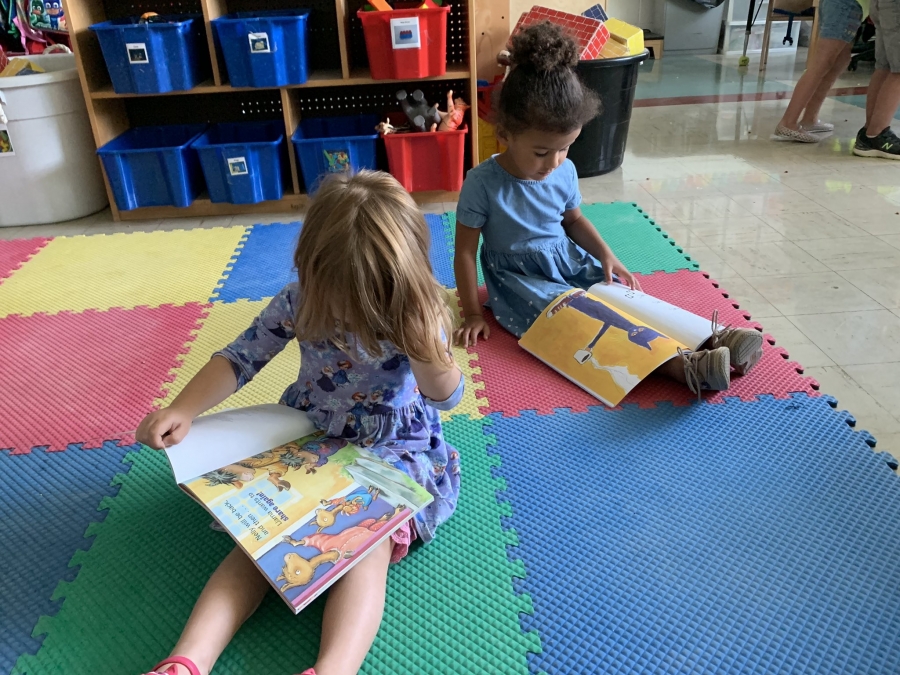 Little Miami's youngest learners will take up temporary residence next year in a school addition currently under construction at Little Miami Intermediate School.
Superintendent Greg Power informed the Little Miami Board of Education on Tuesday, Nov. 26 that the Little Miami preschool program currently housed in Salem Twp. Elementary will move into the new intermediate addition for the 2020-2021 school year.
"Moving our preschool program into this space is the least impactful on staffing, programming, and budget," Power said. "We will be able to meet all licensing requirements for our preschool as well as begin some renovation of the Salem spaces with this realignment."
Preschool is a self-contained entity, with its own program director, secretary and support staff. The Little Miami program currently serves 162 students.
Arrival and departure times for LMIS and the preschool will not overlap, alleviating some traffic issues experienced at Salem Twp. And preschoolers do not need a cafeteria for lunch and do not require art, music or physical education space.
"After a review of these considerations, realignment of our preschool program to the LMIS addition for the 2020-21 school year meets the most efficient and best use of our resources with minimal disruption to our daily operational activities," Power said.
Barring any unforeseen circumstances, the addition to the Intermediate School is expected to be completed by July 31, 2020.
District officials are continuing to plan for grade-level realignments when Little Miami's four construction projects are completed. Additions to Little Miami High School and Little Miami Jr. High, along with a new early elementary building are expected to be completed by the beginning of the 2021-22 school year.
When all projects are completed, LMHS will house grades 9-12; LMJH grades 6-8; Salem Twp. grades 4-5; LMIS grades 2-3; and preschool, kindergarten and first grade will be housed in the new school to be built behind the existing Salem Twp. Elementary.