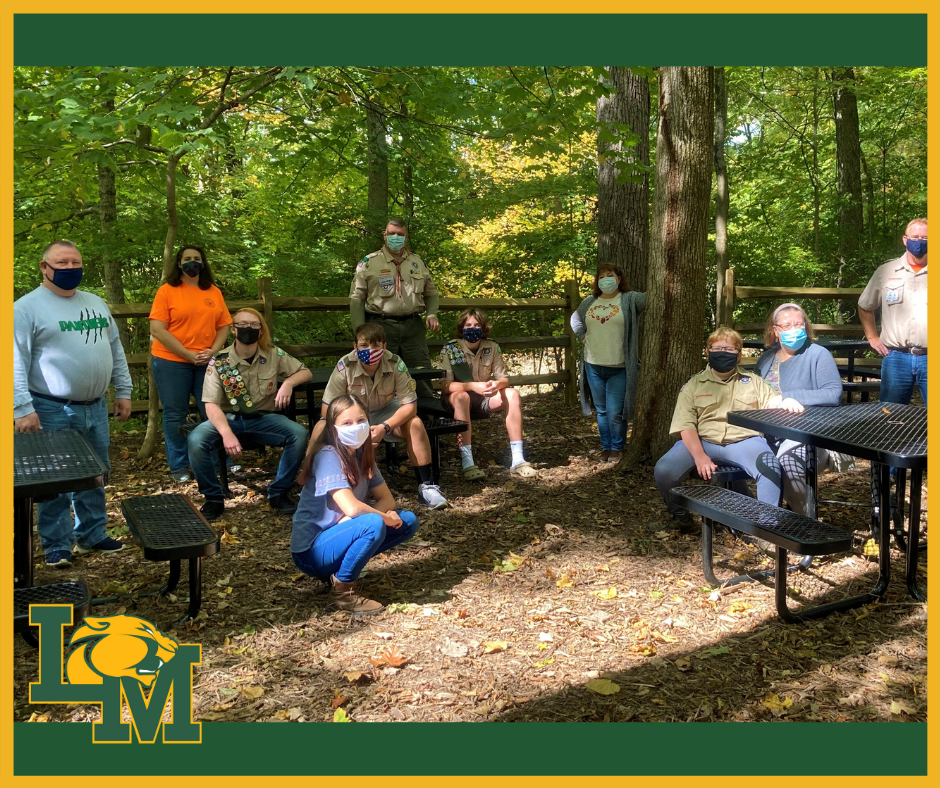 Over the course of the last year, 7th Grade Science and Social Studies Teacher, Mrs. Finn, has been hard at work with Boy Scout Troop #838 and their leader, Mr. Blow, to create an outdoor education center behind the Junior High Building. As part of Mrs. Finn's Master's degree coursework at Miami University, she worked directly with students to design a space and write a grant proposal that was later submitted and awarded to the group by The Ohio Department of Natural Resources.
Troop member Easton Nichols took a special role in the development of this project, as this outdoor space will serve as his Eagle Scout project. Easton says that his favorite part of completing this project was "getting everyone to work together to build such a place" for the community.
This remote and relaxing area nestled in the woods near the creek behind LMJH is now open for classes and groups to learn & has table space for 32 students. Mrs. Finn would like to especially thank Troop #838, their parents and leaders, the Little Miami Board of Education, and the LMJH administration for their support in this project.
Congratulations to Mrs. Finn & Eagle Scout Troop #838 on a job well done!