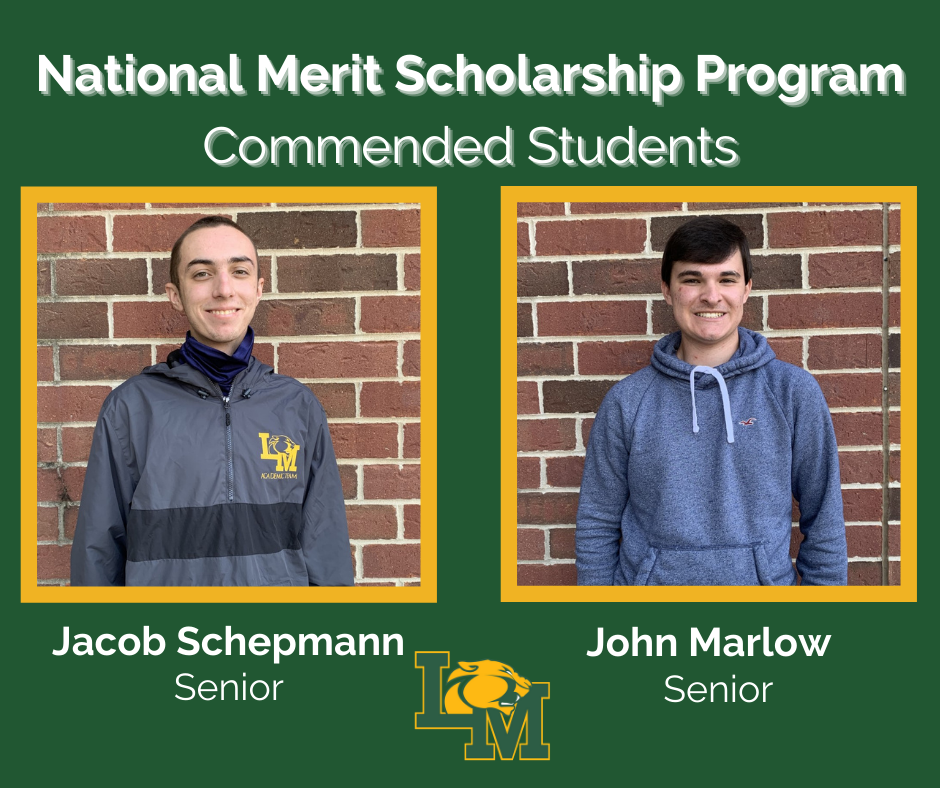 Little Miami High School is proud to announce that two outstanding Senior students, John Marlow and Jacob Schepmann, have been named Commended Students in the 2021 National Merit Scholarship Program.
About 34,000 Commended Students throughout the nation are being recognized for their exceptional academic promise. These Commended Students placed among the top 50,000 scorers of more than 1.5 million students who entered the 2021 competition by taking the 2019 Preliminary SAT/National Merit Scholarship Qualifying Test (PSAT/NMSQT).
Congratulations John and Jacob!