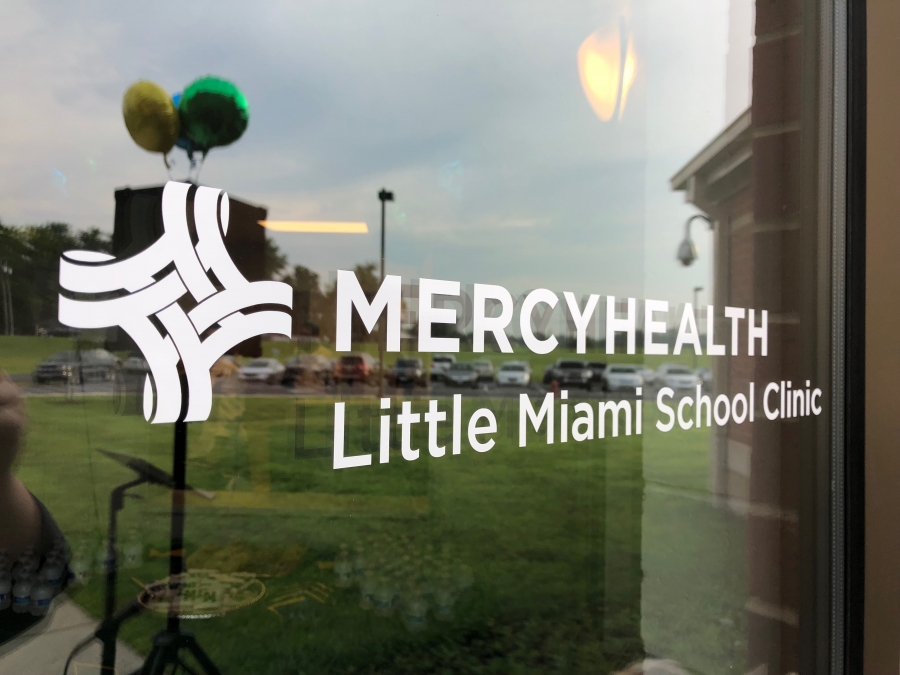 The Mercy Health in-school health clinic at Little Miami Intermediate School has re-opened to the public for select hours of operation.
The clinic is open Monday/Wednesday/Friday from 7:30 a.m. to 4:30 p.m. for in-person or virtual appointments. The clinic is also open Tuesdays and Thursdays for virtual visits only during the same hours. These services include wellness exams, sports physicals, immunizations and medication checks. Call (513) 215-9277 to schedule.
Mercy has implemented protocols that are consistent with CDC guidelines to ensure the quality and safety of the care provided to patients. These include masks required by patients and staff and a screening process that takes place when scheduling. At the time of the appointment, the clinic asks that the patient arrives alone if able. Temperatures are taken right when the patient arrives.
As an alternative to coming into the office, Mercy offers the following options:
Video Visits- Scheduled through MyChart. Offers face-to-face medical care from the comfort of your home.
E-visits- Patients can receive an online diagnosis and treatment plan for non-urgent conditions. E-visits are not scheduled, so patients can 'Begin an E-visit' on MyChart.If you don't have a Mercy MyChart, please visit Mercy.com to register.
Telephone Consulting- For patients who may not have MyChart or access to video technology, this visit type is a good alternative.
For the safety of staff and patients, Mercy Health has designated sites available for hands on-care for ALL illnesses including upper respiratory symptoms associated with COVID-19. If you are experiencing symptoms, please call and you will be directed on where you can go to be seen or call 888-700-9011.