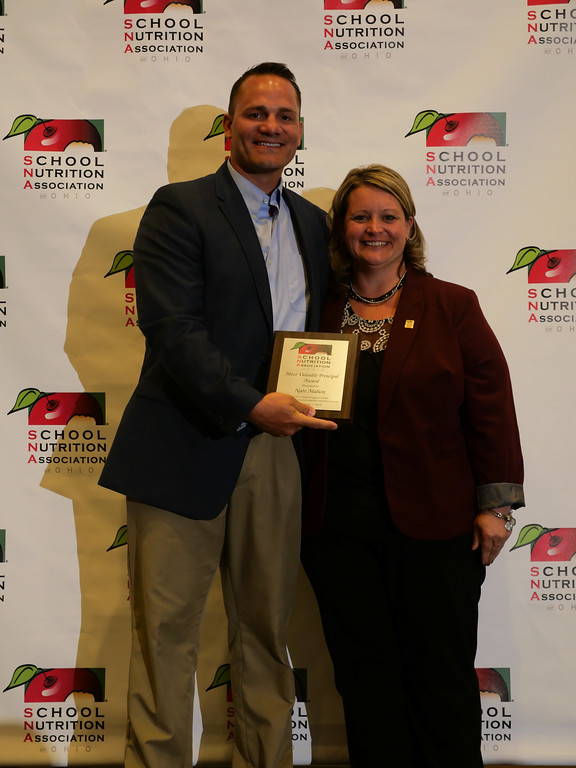 An ongoing concern for students' well-being both inside and outside of the classroom recently earned Little Miami High School assistant principal Nate Mahon recognition from the Ohio School Nutrition Association.
Mahon was named the SNA's 2018 Most Valuable Principal for his collaboration with Little Miami's food service department in developing new breakfast items and even serving meals on the cafeteria line.
Mahon, who is also the head coach of the Little Miami football team, was nominated by LM Food Service Director Rachel Tilford.
"Coach Mahon is a valuable principal for our students and a friend of the Little Miami Food Service Department," she said. "He is keenly aware of the importance of good nutrition for our students."
Through his contact with students and athletes, Mahon sought Tilford's help in developing a fun and nutritious way to encourage young people to not skip meals.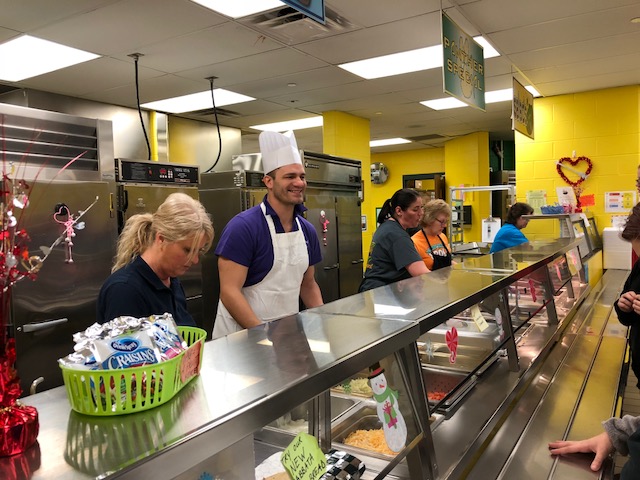 "Coach Mahon approached me with concern that some of his athletes were not achieving the results from weight conditioning that they needed because they were not eating breakfast," Tilford said. "With his help we developed a high protein smoothie called the Panther Power Shake made with soy butter and Greek yogurt." After the shakes became a regular part of the breakfast menu, Tilford said Mahon encouraged all students to eat breakfast at school, increasing breakfast participation increased by at least 30 meals each day.
Mahon also serves on the district Wellness Committee and serves as grill master at the end-of-year senior picnic.
"During this event it is clear that he is very close with a lot of the students," Tilford said.
Mahon was presented with a plaque at the SNA of Ohio's annual conference in June.
"What motivates me is trying to better each day at what I am doing," Mahon said. "Whether it is being a mentor for kids or being a coach for kids, all that wrapped into one, I'm just trying to be the best version of myself each day."