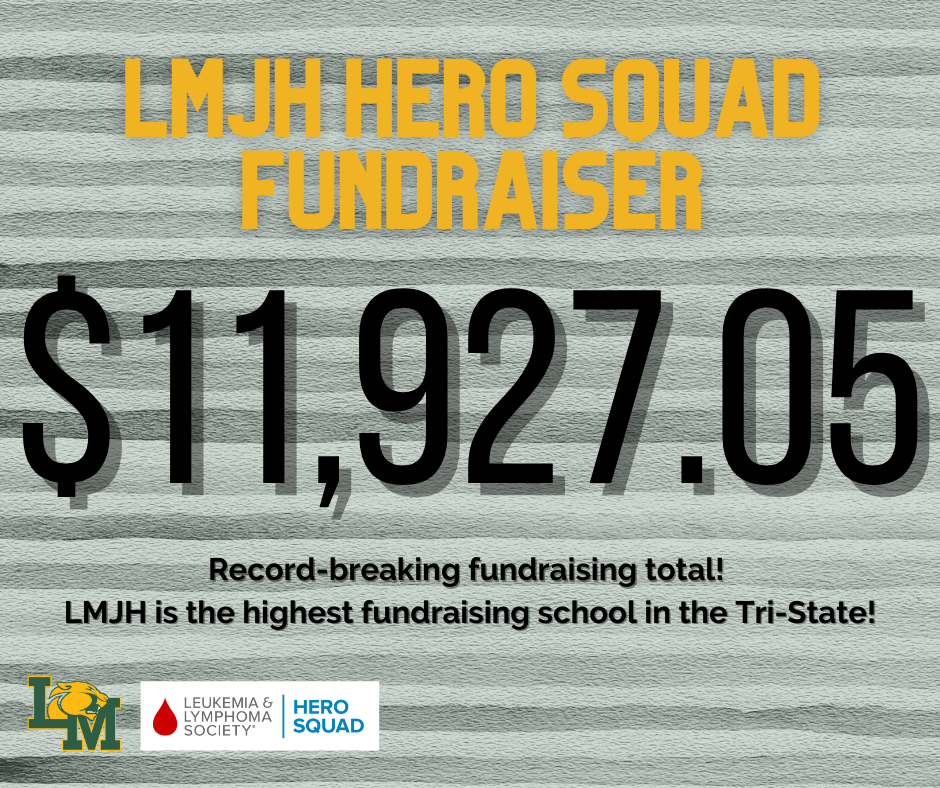 Great news to report from LMJH! The LMJH Hero Squad fundraiser that concluded last Friday, raised a staggering $11,927.05 in just a two-week time frame! This year's fundraiser was record-breaking, demolishing the previously held 2019 record of $7,500, and making LMJH the highest fundraising school in the tri-state and one of the highest online donation earners nationwide!
Due to the ongoing COVID-19 pandemic causing financial challenges for many families and consideration of many students no longer learning in the building, this year's goal was originally set at $4,500 – a marker lower than years previous. Despite the many challenges of the past year, the Little Miami community stepped up and gave generously to support such a worthy cause.
This has become way more than a JH event! Not only did LM staff and students donate, but we had donations from former and retired staff members, former students, families of other cancer survivors, administrators, parents of former students, and friends and family of staff members contribute to this cause.
The top three fundraising LMJH classes were: Mrs. Niemesh ($1,237), Mrs. Hile ($1,924), and Mr. Cook ($2,081). Mr. Cook's class slid into first place with a late-night donation from one very generous student who donated $1,310 from her piggy bank savings.
When the students hit their class fundraising goal, the teachers have to follow through with the challenges they committed to prior to the campaign. Mrs. Mason's class delivered on their fundraising goal & gave her "the chop" of 6 inches of hair last week!
The "Honored Heroes" for this year's LLS Hero Squad are all childhood Leukemia/Lymphoma cancer survivors and dear LM family members, including: Leah Jordan (daughter of LMJH teacher Ellen Mason), Taylor Heatherly (2018 LMHS Graduate), Jess Voge (LMHS Sophomore student), and Drew Manocchio (4-year old Future Panther currently fighting Leukemia).
The success of this fundraiser could not have done without the community's support! Thank you to all who generously donated to such a worthy cause!