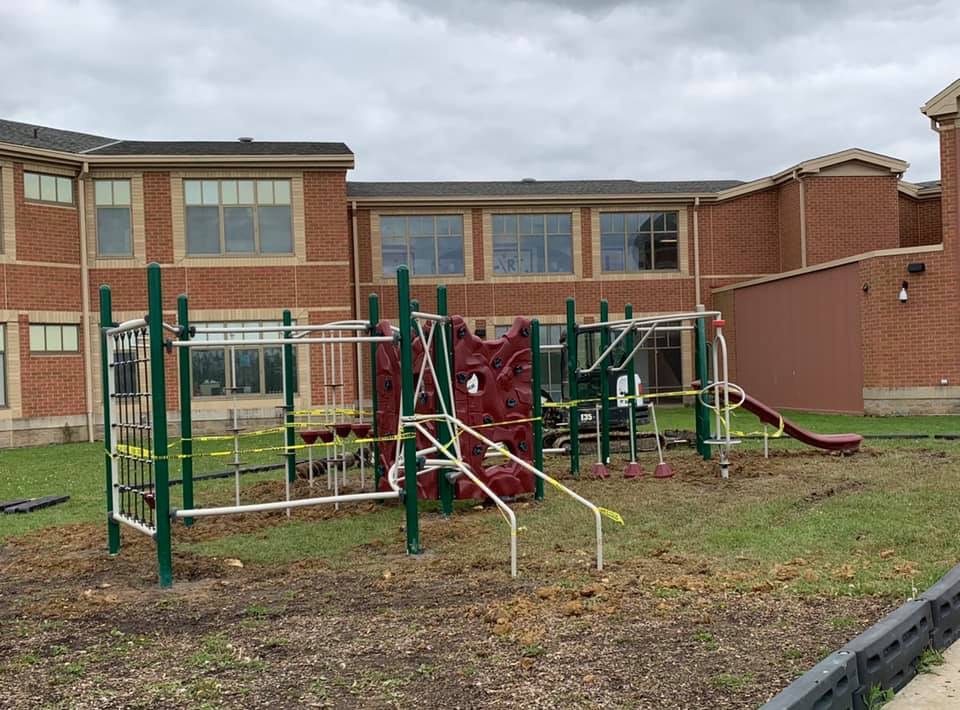 Little Miami Intermediate School is inviting you to Party at the Playground to celebrate the installation of a new playground system on Thursday, May 16 from 5 to 8 p.m.
The LMIS PTO has directed all of its fundraising efforts over the past year to expand the playground structures at the rear of the building. When the intermediate school was built in 2009, there was no funding for playground items. The existing swings and other items were donated by the PTO at that time in 2013.
This new donation adds a climbing wall, slide and other structures, along with mulch installation for the entire playground area.
The intermediate building, which currently houses grades five and six, will become a second and third grade building after an addition is slated to be opened in 2020. The playground structures were selected to be used by both elementary and middle school students.