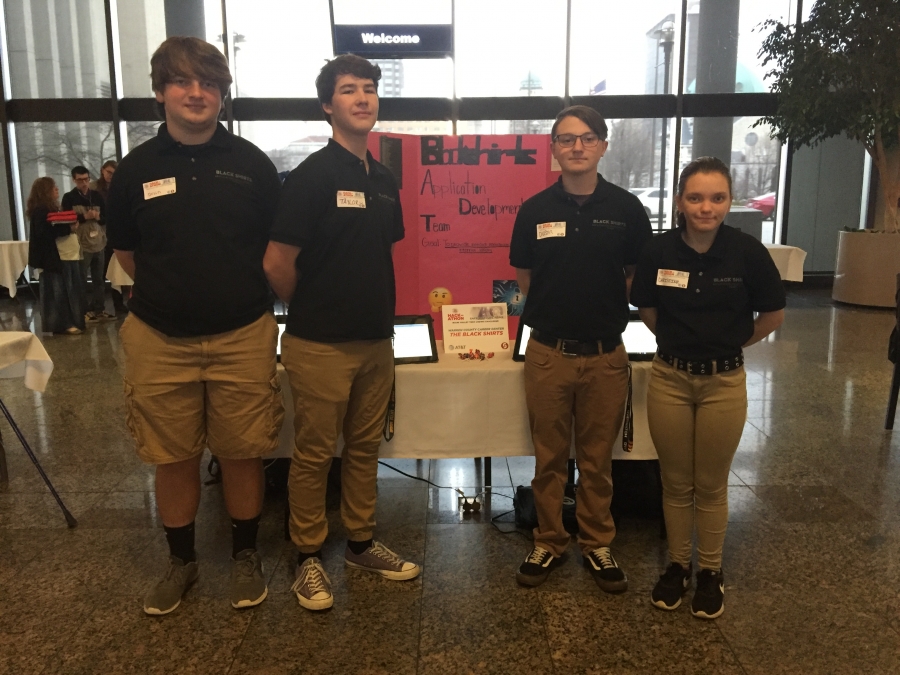 The world's next innovation in home safety and security may come from a team of Little Miami students.
Little Miami High School students were high achievers in the recent Miami Valley Teen Coding Challenge, a contest that asked students to brainstorm, research and build smart home projects. Twenty-two teams from 16 high schools had 12 weeks to complete projects in four categories: apps, robotics, drones and cybersecurity.
The LMHS Hackelers won second place in Robotics building a wireless hands-free cabinet door opener specifically to help the disabled and elderly. The team includes: Ben Hardesty (captain), Brandon Nguyen, Dake Raybon, Sean McCarthy, Zane Davis.
The LMHS Black Shirts won third Place in cybersecurity by building an online student learning application to teach students how to determine many types of Internet threats. The team includes: Konnor Klercke (captain), Taylor Miller, Christine Senyk-Pronina, Devin Twine, Dustin Spade, Michael Bialowas.
The AT&T-sponsored event then required students to presented their final products to judges. Projects ranged from phone applications, computer programs, virtual reality, augmented reality and robotics.