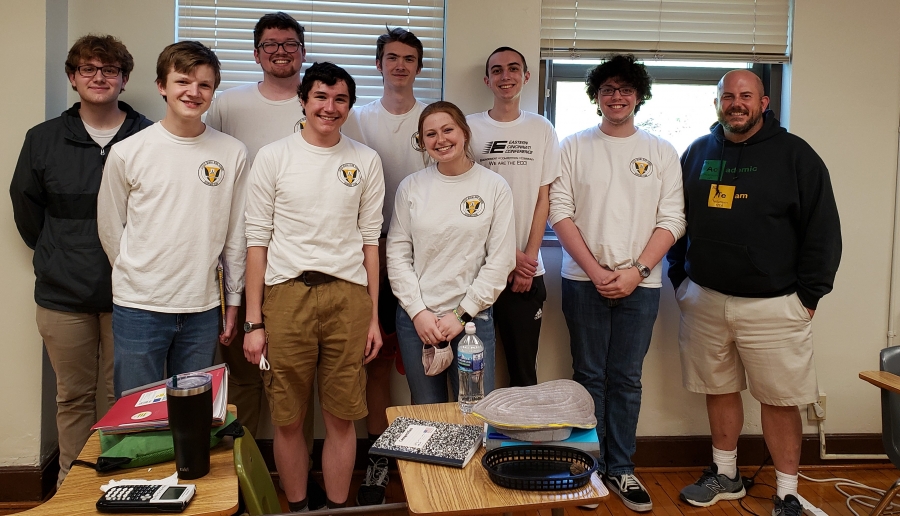 Little Miami is proud to announce that the LMHS Academic Team has tied for its best finish in program history with a 6th place finish in the OAC State Tournament! The team has not finished this high since 2017 and 2018.
To achieve this impressive finish, the Academic Team defeated Fisher Catholic (62-49), Northmont (74-71), Walnut Hills (55-54) & the Toledo School for the Arts (42-37). The defeat over Northmont involved an 11-point comeback and the Panthers winning on the last question with an answer provided by Dakota Baldwin!
At the time the Academic Team defeated Northmont, they were ranked #98 IN THE NATION! This was, perhaps, our great victory program in team history and it couldn't go to a more deserving squad than this one.
With their 4-2 finish at the State Tournament, the Academic Team finished their 2020-2021 season with a record of 29-2!!! This was their best record in OAC play history! Of course, this also includes an undefeated ECC championship and a 4th straight OAC Southwest Regional Championship Title!
Coach Ron Maupin says that while "this has been an amazing season with some of the greatest highs in our program's history, accompanied by disappointment that spectators were unable to watch such a fantastic team." He says, "through it all, this team always stayed positive and was always there for each other."
Please congratulate the starters from the State Championship performance:
Gavin Clishe (Captain)
Jake Schepmann
Sydney Davidson
Sebastian Black
Luke Horne
Ethan Geraci
Hayden Smith
Dakota Baldwin
Coach Maupin would like to thank all fellow faculty members, administrators, alumni, and community members for all that you have done this year and in seasons past.
Congratulations to the 2020-2021 LMHS Academic Team!!