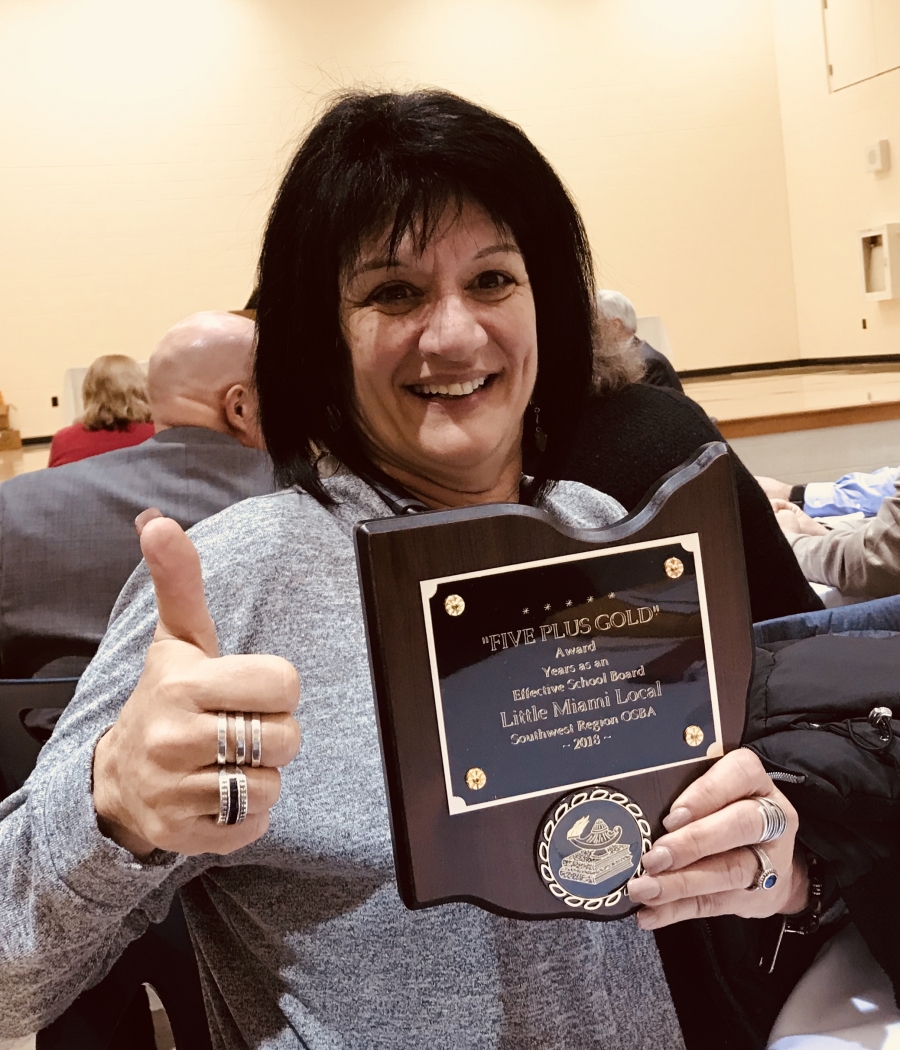 LM Board member Nancy Journeay with the board's five-year gold level award.
The Little Miami Local Schools Board of Education recently was awarded a gold level award for effective school boards from the Ohio School Boards Association, the fifth year in a row for this recognition.
Gold level award winners complete at least 23 out of the 26 criteria on OSBA's Effective School Board award checklist. These criteria including goal-setting, collaborative relationships with staff and community, a strong internal and external communications structure and maintaining high academic standards in the midst of budget challenges.
The Little Miami board were recognized at the Ohio School Boards Association (OSBA) Southwest Ohio Spring Conference on March 13.