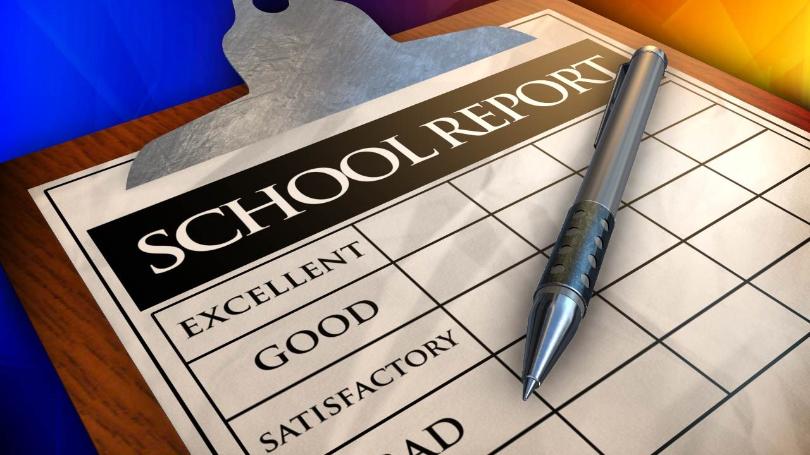 The Ohio Department of Education today released its 2016-2017 report card results for the state's school districts, but information in these report cards can be misleading, Little Miami officials said.
The report cards cover data collected on state-mandated tests that Ohio's students completed last spring. ODE uses the data to create six grade card components: Achievement, Gap Closing, K-3 Literacy, Progress, Graduation Rate and Prepared for Success.
Little Miami's overall component grade is a "C" this year, which is the same as last year. The overall component grade is made up of the district's achievement grade and its performance index.
What some who view the report card may not realize is that the state increased its benchmarks by as much as 14 percentage points in some areas, making a true apples-to-apples, year-to-year comparison difficult.
Regina Morgan, LM assistant superintendent of curriculum and instruction, said that a good example of this is 8th grade math data. The 2016 8th grade math standard benchmark was 66%. It jumped to 80% in 2017.
"Although we increased our achievement percentage in every category except two, our achievement grade went from a D to an F," Morgan said.
Superintendent Greg Power said that despite the high cost of time and dollars spent in completing all the tests that Ohio mandates, the resulting report cards still fail to be an accurate measure of a district's effectiveness.
"Once again, Columbus issues state report cards which continue to reflect their 'moving the goal line' approach to public school accountability," he said. "Despite our best efforts to play nice in the sandbox and work within the system to try to return some sanity to the over-testing of our students, the state continues to blindly push down the path of 'grading' our schools for the purposes of creating winners and losers. This negatively impacts the high quality learning experiences our teachers strive to provide our students."
Little Miami and more than 85 districts throughout Ohio release an annual Quality Profile that includes additional accountability measures that better define a high-quality education and are not included in the state's report card.
Click to view Little Miami's 2016-2017 Quality Profile.