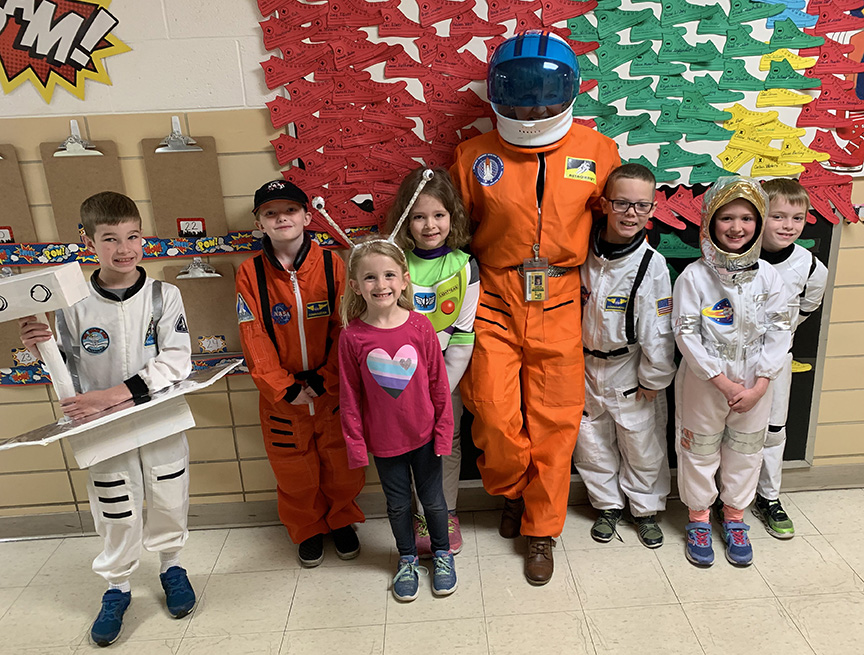 Little Miami's youngest readers are blasting off into a summer of great books after celebrating Right to Read week May 13-17.
Students at Harlan-Butlerville and Hamilton-Maineville Primary Schools enjoyed a week of activities focused on reading and writing and getting ready for summer, all based on the theme "Blast Off into Summer ... R-E-A-D!"
The youngsters were able to wear their favorite space-themed outfit and created a reading rocket craft.
The week ended with a visit from Richard Cowdrey, a New York Times best-selling illustrator, who has illustrated the popular books Fiona the Hippo, Bad Dog, Marley!, and A Very Marley Christmas. Cowdrey grew up in the Maineville area.
During his visit, Cowdrey led a drawing activity that helped students create their own version of Fiona.