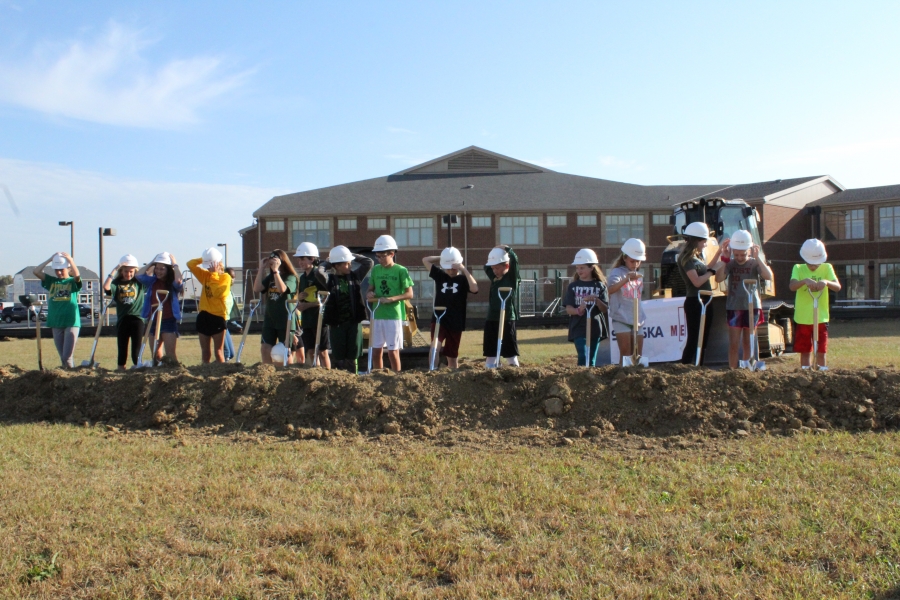 An exciting new chapter began at Little Miami Local School District as the district broke ground on the first of four school construction projects on Wednesday, Oct. 2.
These projects, made possible by the passage of a $64.6 million bond issue in May 2018, are the first phase of Little Miami's master plan that will bring a new building and additional classroom space to the district, and will address projected enrollment growth for the next 10 years.
Student enrollment has grown by nearly 200 students per year since the 2012-2013 school year and projections show this continuing for the forseeable future. The district opened its doors to 5,125 students in August, the most in its history.
Along with the first project -- a 27,000 sq. ft. addition to Little Miami Intermediate School -- other construction projects in this first phase will include:
A new 800-student PreK/K/1 primary school to be built behind the existing Salem Twp. Elementary
42,500 sq. ft. in additions to Little Miami High School
A 600-seat addition to Little Miami Junior High School
Minor renovations to Salem Twp. Elementary to enable the building to be kept online
Little Miami selected Cincinnati firm Emerson Design/Fanning Howey in 2017 to help complete the master planning process and to design the new projects following the passage of the bond in May 2018. In February 2019, the Little Miami Board of Education selected Skanska Megen VII as construction manager for the projects. Construction is expected to be completed on all projects by the fall of 2021.
Superintendent Greg Power, who became superintendent when the district was in fiscal emergency in 2011, said that at one time in Little Miami's history, these construction projects would have been unthinkable. He said the district's transformation has been nothing short of inspiring.
"Just a few short years ago, the headlines about Little Miami Local Schools weren't good," Power said. "But today, so much has changed and we are thrilled to have the community's support for these new learning spaces."