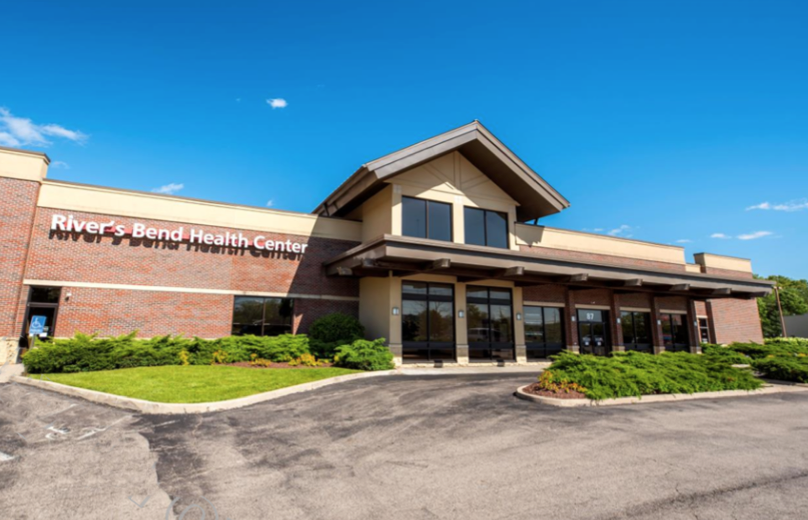 Little Miami Local Schools will soon have its own central office facility after the district inked a deal to purchase an existing medical building in Hamilton Township on July 17.
Treasurer Terry Gonda and Superintendent Greg Power signed closing documents to purchase the 25,000 sq. ft. medical office building at Maineville Crossing, located at the corner of U.S. 22-3 and Ohio 48, for $3 million. The building is located on 3.19 acres and was originally constructed in 2003. It contains six suites including that of River's Bend Urgent Care, a branch of the Cincinnati Eye Institute and Southwestern Ohio Urology Group. The building also contains 6,972 sq. ft. of unfinished space and currently generates a little over $49,000 a month in lease revenue.
Power and Gonda began seeking alternative space within the district nearly two years ago, but could not find a facility with adequate square footage. Emersion Design, the design firm currently working on the district's master plan, has included a stand-alone central office in its proposals. The firm projected the cost to build such a facility would be around $6-7 million.
Little Miami has been without a central office for seven years after the district closed its board office as a cost-saving measure in 2010. Since that time, various offices have been located inside school buildings. With student enrollment continuing to grow by nearly 200 students per year, the classrooms and intervention spaces that central office personnel have been occupying are needed to serve students.
"This situation is one of the final lingering effects of our once being in fiscal emergency," Power said. "We have functioned with our central office people scattered around the district, but it is not an efficient way to operate. This will also further secure our buildings, as it will reduce outside business clients from being present in our learning environments. This purchase is an exciting development that will increase our efficiency and improve our effectiveness.
"Maineville Crossing is also in a wonderful and very visible location in our district."
Last January, Power and Gonda began discussions with the leasing agent for Maineville Crossing to possibly rent temporary space until such a stand-alone building could be built. In the course of those discussions, it was learned that the site was a foreclosed property and would be up for auction in June.
At an emergency meeting on June 19, the LM Board of Education authorized Gonda to bid up to $3 million to purchase the building. Warren County Auditor's records show the building valued at $3.1 million. The district's bid was accepted on June 22 and the district closed the deal on July 17.
"This is an exciting development for us," said Board President Randy Haas. "Not only will this enable our central office people to move out of our schools and into their own space, but we were able to purchase this building for half of what it would cost to build new. I consider it a win-win."
Gonda said he agreed.
"This building not only provides us with much-needed office space, but it also comes with tenants who are paying rent, providing the district with some revenue," he said.
District officials are currently working on a timeline to prepare the new space for occupation.