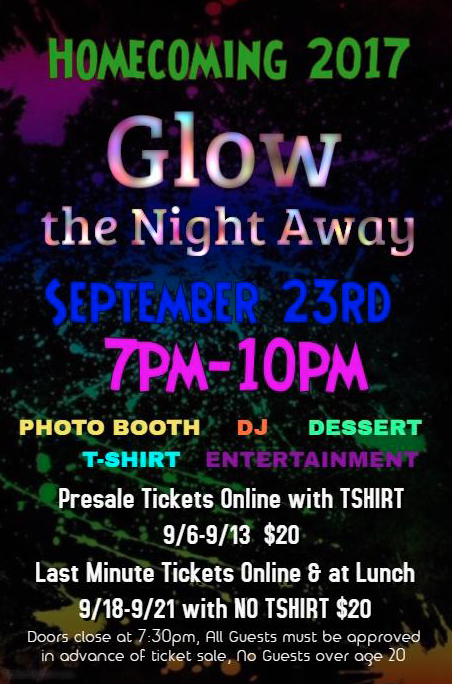 The Little Miami Homecoming parade and dance will be held the weekend of Sept. 22-23.
The parade will be held Friday, Sept. 22 at 5:30 p.m. on the campuses of Little Miami Jr. High and High School.
Floats should be staged behind the junior high no later than 5 p.m. Applications to have a float in the parade are due by Sept. 20. See the application form.
High school students are invited to Glow the Night Away at the 2017 homecoming dance on Saturday, Sept. 23 from 7 to 10 p.m.
Tickets are $20 and include entertainment, a photo booth and dessert. Student should check Schoology for the link to purchase tickets.