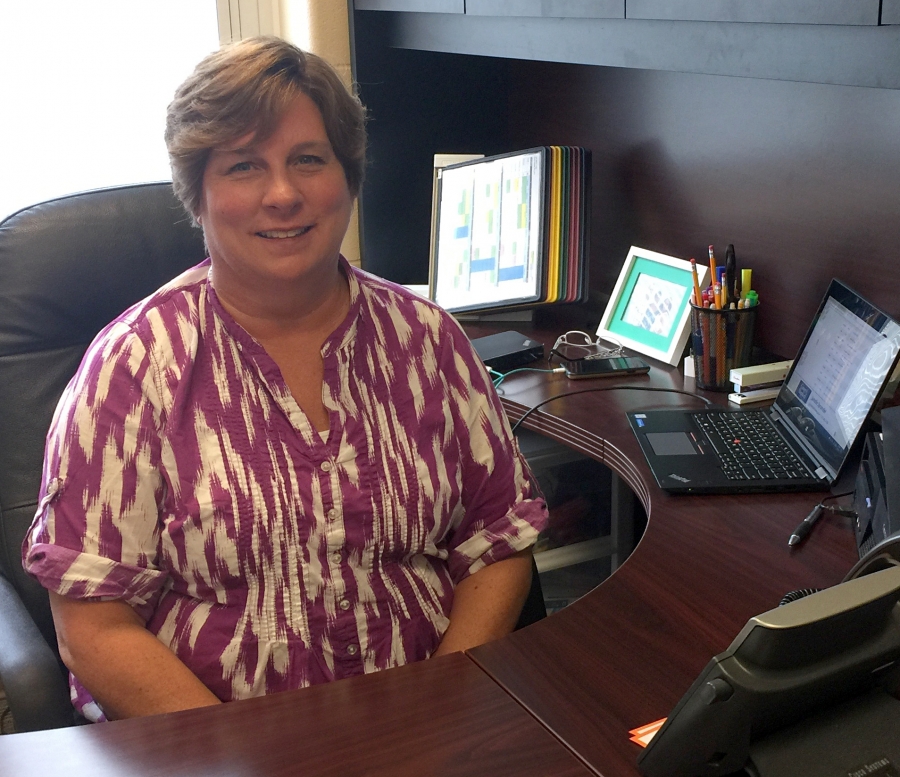 A familiar face has returned to Little Miami Local Schools to help lead students in the seventh and eighth grade.
Alison Gates, who at one time served as a Little Miami High School assistant principal, returned this year to Little Miami as assistant principal at the junior high.
Beginning in 2001, Gates spent 10 years at Little Miami before becoming principal of St. Bernard/Elmwood Place High School in 2012. She remained at St. Bernard until this year, when she learned that the junior high position was open after Tracey Williams decided to return to the classroom.
"I'm thrilled to be back working with this staff and in this community," she said.
Gates completed her undergraduate degree at Bowling Green State University, and earned her master's degree from Xavier. She began working at Little Miami as a high school chemistry teacher in 2001 and during her six-year tenure in the classroom, she was named the 2004-2005 LMHS Teacher of the Year. In 2007, she became assistant principal, where she served as the High Schools That Work coordinator. She also spent a year as assistant principal at West Clermont before taking the position at St. Bernard.
Gates said she is eager to work with Principal Ryan Cherry, and the staff and students at the junior high and although she wants to spend the year getting re-acclimated to Little Miami, she does have some specific goals.
"One thing is to begin to really look at our testing data," she said. "I would like the student achievement scores to represent what's really happening in the building. They are lower than I think they really are."
Cherry said he was excited to be able to work with Gates.
"She brings with her a wealth of experience and knowledge and she has already brought a lot of energy to the team," he said.