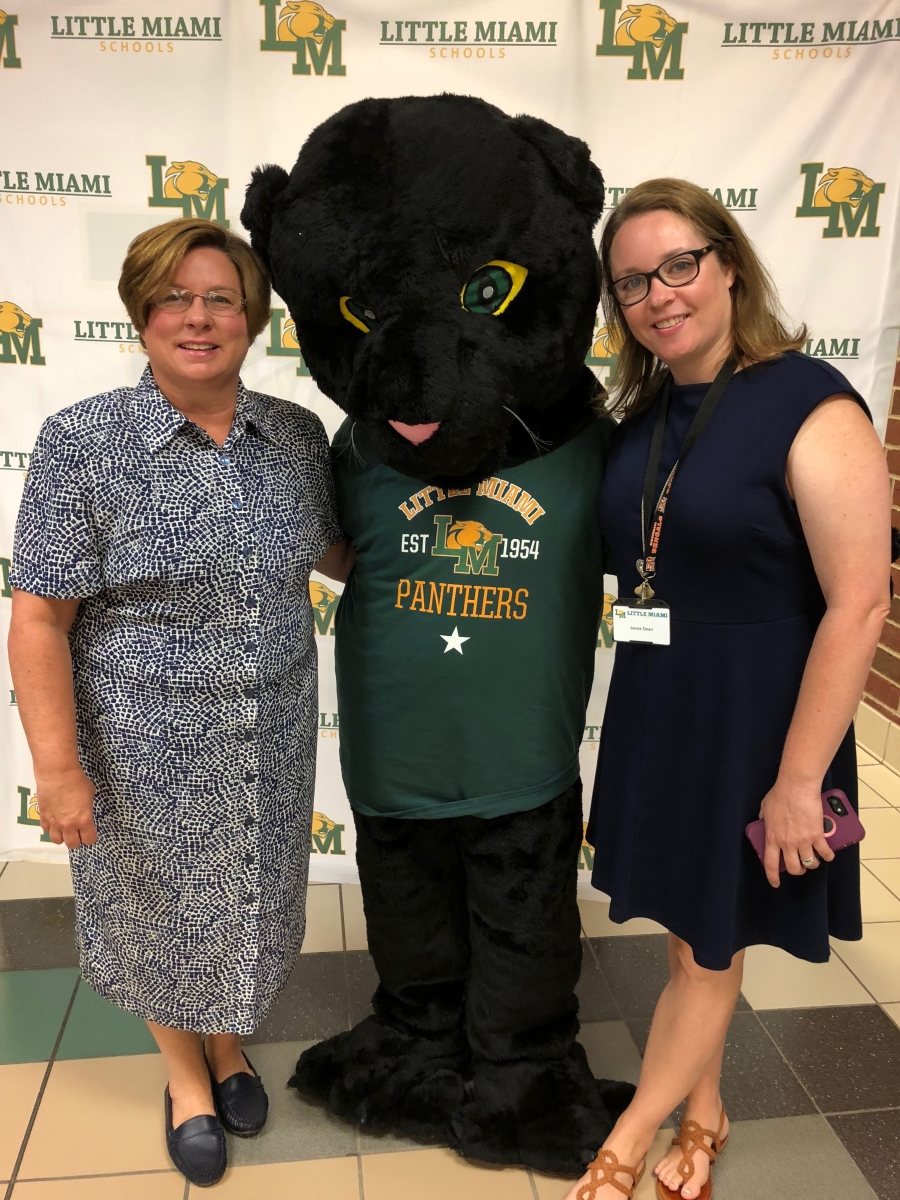 Two new faces will be leading Little Miami Intermediate School for the 2018-19 school year as Alison Gates and Jamie Dean take over as principal and assistant principal respectively.
Gates is coming to the fifth- and sixth-grade building from Little Miami Junior High, where she was assistant principal last year. Prior to that, Gates was principal of St. Bernard/Elmwood Place High School, and also spent 10 years at Little Miami High School in the early 2000s as teacher and assistant principal.
Joining her will be Dean, who was most recently the chairperson for the special education department at Kings Local Schools.
Dean graduated magna cum laude from the University of Cincinnati with a bachelor's degree in special education and a master's in educational leadership. She holds both high school and middle school principal licenses.
Dean said she was eager to begin the year in her new post.
"There are many reasons I was interested in the LMIS position. First, 5th and 6th grade are an exciting intersection of elementary and middle level philosophies," she said. "Second, I have heard great things about LMIS and its staff, and I wanted to be a part of it! Finally, I'm hoping I might get to sneak some produce from the Panther Patch [school garden]!"
Although LMIS is a new building to both of them, Dean said she believes she and Gates will make a great team.
"Alison and I are currently sharing an office which has allowed us to spend a lot of time talking and planning for the school year," she said. "We both see the value in playing off one another's strengths, and I truly believe we are a well-rounded team."
Former LMIS principal Dan Distel left Little Miami to return to Mason City Schools. Former LMIS assistant principal Travis Showers is now assistant at Little Miami Junior High.