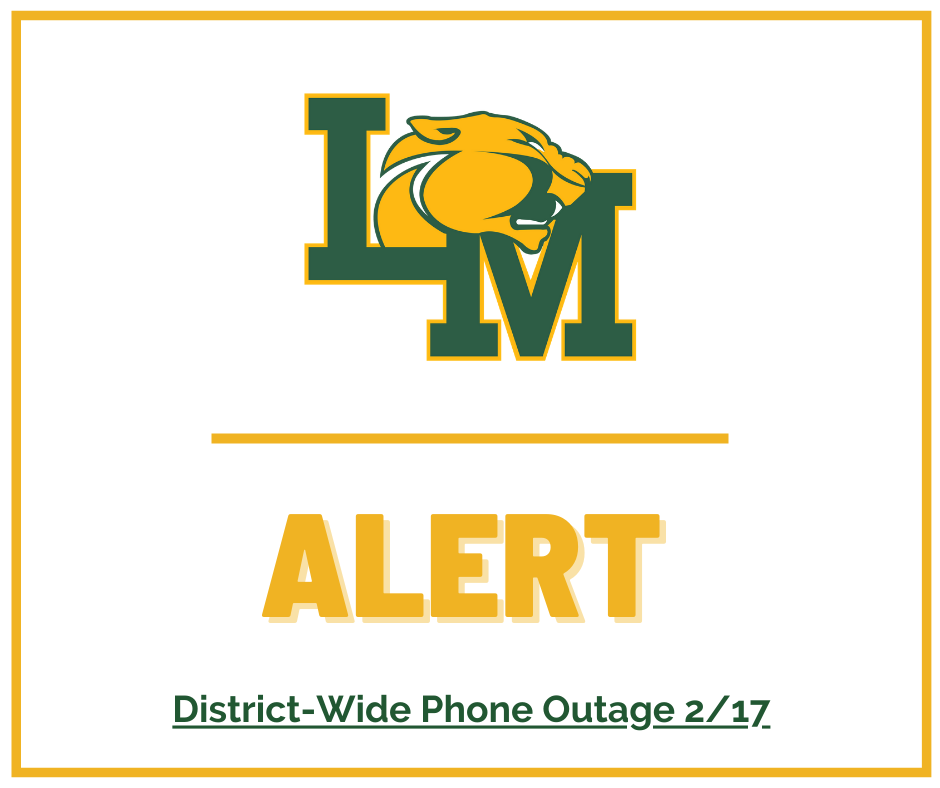 PHONE SERVICE UPDATE - 1:52 PM
Phone service district-wide has been restored. Outbound and inbound calls can now be made to LM buildings. We apologize for the inconvenience and appreciate your patience as this issue was remedied. Thank you.
Wednesday, February 17 7:30 am
At this time, no external phone calls can be made to any Little Miami district buildings. We are investigating the cause of this outage and will update families with information as it becomes available. We appreciate your patience as we work through this issue.