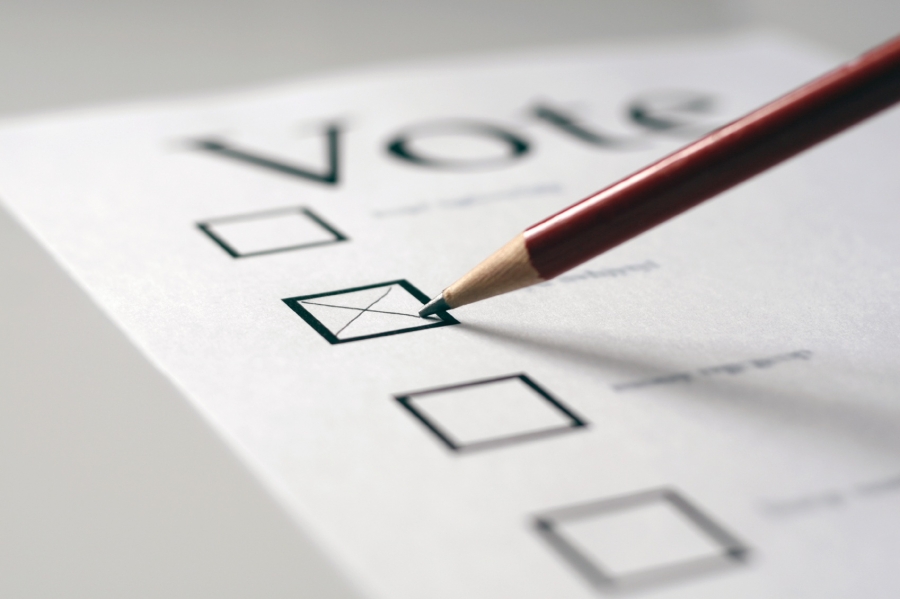 Community members will have the opportunity to meet the candidates running for three open seats on the Little Miami Board of Education on Monday, Oct. 28 at 7 p.m. in the high school auditorium.
The terms of current board members Randy Haas, Nancy Journeay and Michael Cremeans expire at the end of 2019 and all three have announced that they will not run again. Four candidates have filed to run for these three seats: Martin Hamlin, Rusty Holman, Diane Horvath and former board member Tony Niemesh.
Candidates will have the opportunity to make an opening statement and will take questions from the audience. The candidates night event is hosted by LMHS Student Government.
All four board candidates were given an 11-question survey about their reasons for running for board. Their unedited answers are below.
Please tell us about your work experience.
Hamlin: After graduating from college and completing ROTC, I served 7 years on active duty in the US Air Force. I left active duty (I continue to serve in the Air Force Reserve) and worked at General Electric for 10 years in supply chain and contract management. After leaving GE, I worked at the Defense Acquisition University as a Professor of Contract Management and other roles in the Department of Defense for 5 years. I currently work as a program manager for the General Services Administration, where I serve as the station chief in Fairborn.
Holman: I retired after a 34-year career with one company. And, for the past three years, I have been working at the Target Store in South Lebanon.
Horvath: I've worked in education for over 20 years as a teacher, school counselor, and principal. I've experienced every grade level: preschool through college. I supervised education practicum students at the University of Cincinnati. Currently, I work in a high school guidance office. A large part of my responsibility is coordinating testing.
Niemesh:I am a high school special education teacher at Mason High School. I have 20+ years of experience in education.
Please tell us of any endorsements you have received.
Hamlin: I have not received nor requested any endorsements.
Holman: None that I am aware of.
Horvath: Warren County Right to Life, Conservative Republican Leadership Committee.
Niemesh: I have the support of the three outgoing board members and current member Bobbie Grice. I also have the support of BAC President Mark Sousa and numerous Little Miami teachers and staff.
What is your campaign website or social media page?
Hamlin: I do not have a dedicated campaign website. However, I do maintain a non-campaign professional presence on LinkedIn at: www.linkedin.com/in/martinhamlin
Holman: [email protected].
Horvath: Diane Horvath for Little Miami School Board (Facebook).
Niemesh: I have a Facebook page and Twitter @TNiemesh.
How long have you been a resident of the Little Miami Local School District?
Hamlin: I have lived in our district for 7 years, from 2000-2004 and again from 2016 to present. I have lived in Warren County for 19 years, including Maineville, Lebanon, and Morrow.
Holman: 4 years: 19 years as a resident of Warren County.
Horvath: 15 years.
Niemesh: I have lived in the Little Miami district since 2001, so 18 years.
What is your educational background, including schools attended?
Hamlin: I grew up in Orlando and attended the University of Central Florida. I graduated from UCF with BSBA and MBA degrees. I graduated from the Air Force Institute of Technology with a MS degree in contract management. And I attended Chase Law School at NKU, although I am not a practicing attorney.
Holman: I have a BBA from Tulane University with a major in Accounting.
Horvath: University of Cincinnati (B.S. in Education), Xavier University (M.ED School Counseling), University of Phoenix (Principal Licensure).
Niemesh: I attended Western Carolina University and earned a Bachelors degree in Athletic Administration. I have a Masters degree in Secondary Education from Union College and a Masters Degree in Special Education from Wilmington College.
Experience/personal involvement with Little Miami Schools?
Hamlin: I have been involved in Little Miami schools as a parent, supporter, and spouse of a LM teacher since 2000. I was the treasurer of the Panther Pride political action committee in the early 2000s, I have many close friends who are teachers and staff members in the district, and I attend Board meetings regularly as a resident.
Holman: I have been a member of the LMS Business Advisory Council for the past 5 years.
Horvath: I worked in the Little Miami District as a tutor and as an in-home teacher. I'v volunteered throughout the years in my children's classrooms and on their sports teams.
Niemesh: I served on the Board from 2014-2017 and on the BAC from 2018 to present. I also helped with the levy renewal and bond issue campaigns. I coached Varsity Football at Little Miami in 2001 and again in 2010. My wife Becky is a LM grad and her parents are both retired LM teachers.
Do/Did your children attend Little Miami schools? If not, where do/did they attend and why do/did they not attend Little Miami?
Hamlin: Yes, my son attended elementary school here at Little Miami. We later bought property in Turtlecreek Township, and he subsequently graduated from Lebanon High School.
Holman: Our Youngest started and finished at Indian Hill, graduating in 2000, the year we moved to Warren County.
Horvath: My son attended Little Miami Schools for kindergarten through eighth grade. My daughter is an eighth grader in the Little Miami District. My son went to a high school that has more of a focus on the faith we practice.
Niemesh: Both of my daughters attend Little Miami schools (11th and 6th grade) and both are involved with the Volleyball program.
Top 3 goals if elected to the Little Miami Board of Education
Hamlin: Increase transparency and communication; Achieve and maintain academic excellence; Ensure fiscal responsibility and financial stability
Holman: Preserve my objectivity and Fiscal Responsibility; Support the current Administration; Insure there is funding for the future.
Horvath: Get a clear picture of what the greatest needs of the Little Miami district are by listening to it's constituents; Find ways to effectively deal with rapid growth in the area; Provide the best education possible for the children of Little Miami.
Niemesh: Implement a long term financial stability plan while accommodating our current student growth numbers; Continue to provide a top notch educational experience for our community at a great value to taxpayers; Hire and retain great teachers and staff.
What do you think is the #1 issue facing public schools today?
Hamlin: Funding. The way in which Ohio funds its public schools has been declared unconstitutional for decades. It's currently a complicated patchwork of federal, state, and local funds which simply doesn't work for school districts and tax payers alike. I believe we have potential options for structuring a financial plan for the long term.
Holman: Too much governmental interference. We seem to have lost sight of the fact that the main purpose of public schools is to educate students and prepare them for their future
Horvath: The way they are funded.
Niemesh: Lack of a fair and equitable State funding model along with continued unfunded State mandates.
What do you think is the #1 issue facing Little Miami schools today?
Hamlin: Communication. Since moving to Ohio in 1996 and to LMSD in 2000 I've heard countless comments and questions about our school system that I've come to learn are often based on misunderstandings and misinformation. I believe all of us would benefit from a better understanding of the challenges facing our schools, such as unfunded mandates and explosive growth across Warren County, for example.
Holman: Rapid growth is the #1 concern followed closely by the need to adopt digital media throughout the school system
Horvath: Rapid growth.
Niemesh: Our growing student population as it pertains to funding. Its great that people want to move here, but it creates challenges and opportunities.
How would you address the two issues above if elected?
Hamlin: 1. Funding. House Bill 305 was introduced in June to create a new school financing system for Ohio. I'm optimistic this legislation will help position both the district and tax payers for a more reasonable and constitutional funding plan. 2. Communication. The district holds public board meetings, hosts outreach events, and publicizes information regularly. But I think we have opportunities to better inform parents and all tax payers about the challenges Ohio schools face and the successes Little Miami has achieved.
Holman: Work with the BAC and the other members of the Board to ensure adequate financing commensurate with growth. And continue to support the Administration in the rollout of Digital media.
Horvath: Good planning, consulting with others who have proven success addressing the same issues, and taking steps to make our community more cohesive.
Niemesh: The board needs to partner with local village and township leaders to create a managed growth plan that best serves the community and schools.