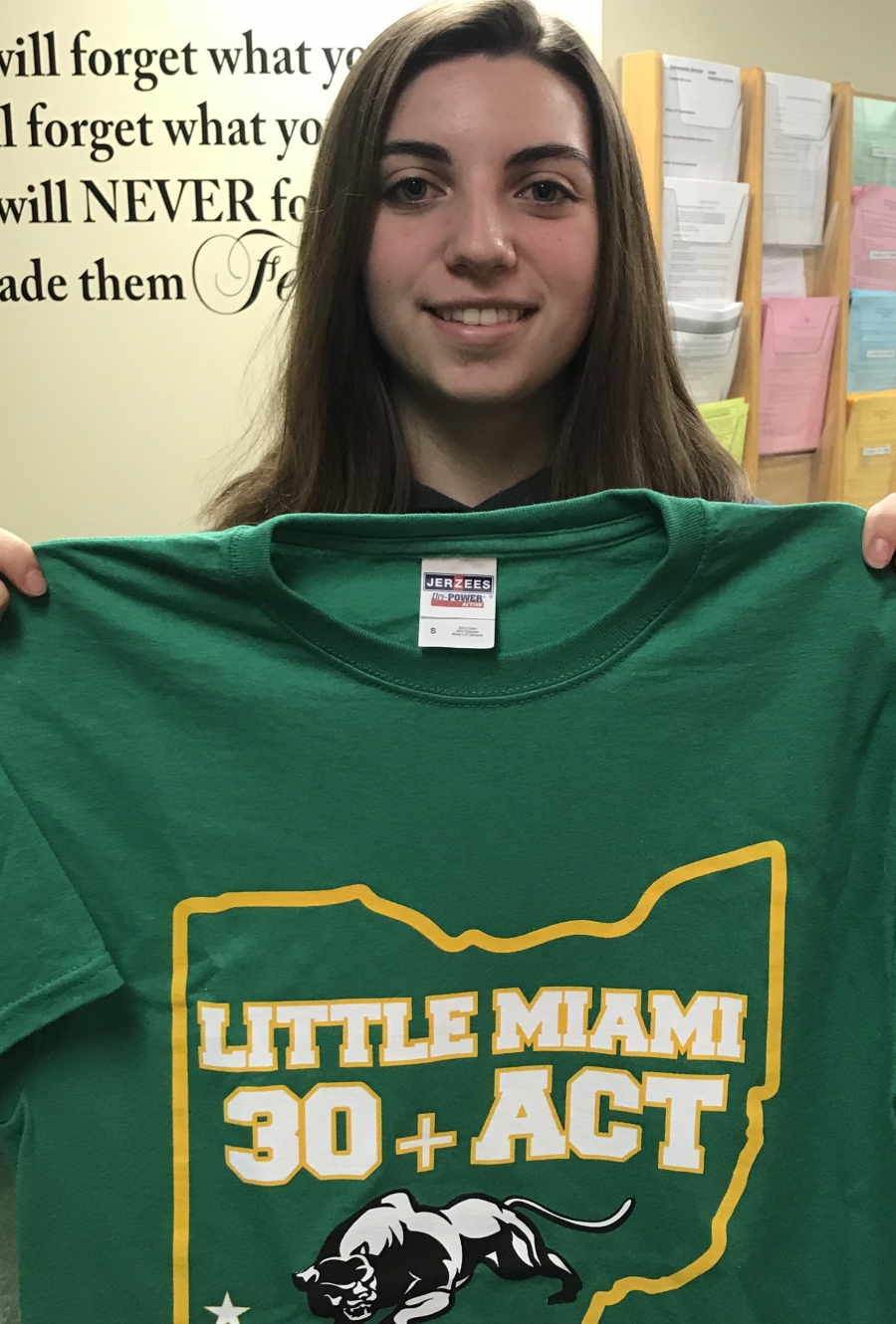 More than 30 Little Miami High School students have gained access to a pretty exclusive club.
LMHS is taking time to recognize some of the district's highest academic achievers with the new 30+ ACT Club for students who earned a 30 or higher composite score on the ACT achievement test.
Possible ACT scores range from a low of 1 to a maximum of 36 in the subject areas of English, math, reading, and science. ACT then averages scores in those four content areas to create a composite score. Very few students (only 6 percent in the nation) score 30 or higher on the ACT. A high score often equates to scholarships and increased financial aid should the student decide to attend college after high school.
The 34 new members of the 30+ ACT club, who earned composite scores in the ranges of 30-35, are: Joseph Arnold, Alexandra Attilli, Veronica Badrous, Robert Billups, Rachel Boyle, Caleb Brown, Adrianna Brownstead, Landon Copenhaver, Tyra Crandall, Aletta Day, Dhruv Dinesh, Benjamin Erman, Jonathon Evers-Smith, Caroline Hansted, Gerrin Hoffman, Kathryn Johnson, Erica Kerman, Ryan Kerman, Konnor Klercke, Emily Lewis, Austin Losurdo, Taylor Miller, Minnsung No, Sara Noyes, Madison Packard, Tadeo Palafox, Maxwell Payne, Grant Powelson, Ashley Pratt-Blahay, Brian Schapp, Thomas Sweeney, Courtney Temple, Molly Wilson, and Abigail Yates.