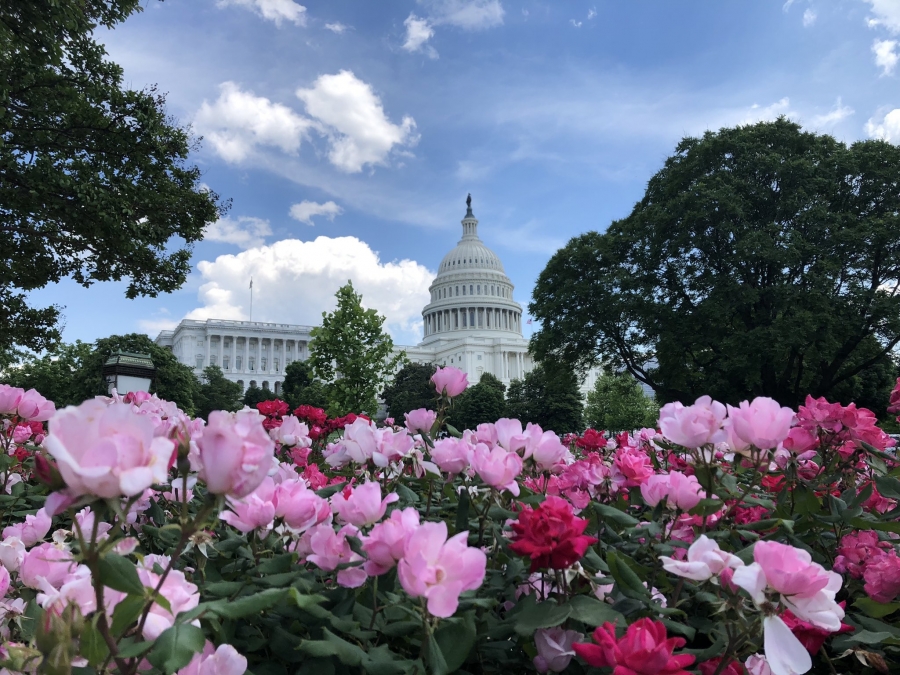 More than 200 Little Miami 8th graders recently got the opportunity to visit our nation's capital as part of a school trip.
Students, LMJH staff members and chaperones traveled by six coaches to Washington, D.C. May 15-18.
While there, students got to visit several national monuments, Mount Vernon, and the Capitol building and other attractions.
In addition, four LMJH students were selected to lay a wreath at the Tomb of the Unknowns in Arlington National Cemetery. Those students were Alton Jester, Jacob Poulin, Bella Williams and Paige Zimmerman.