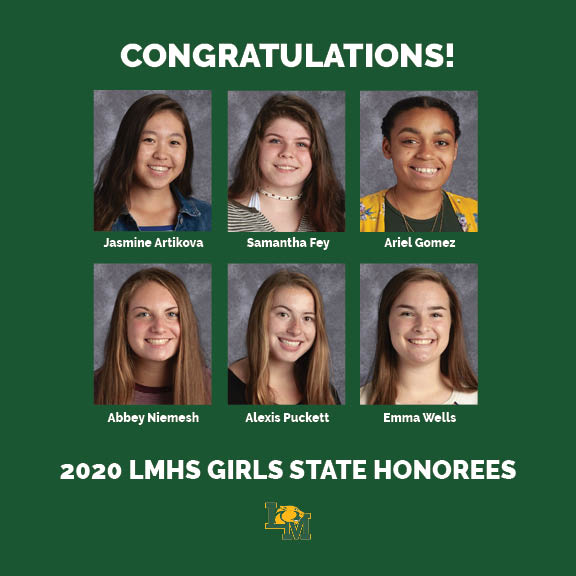 Six juniors have been selected to represent Little Miami High School at Buckeye Girls State this summer.
Buckeye Girls State is designed to educate Ohio's young women in the duties, privileges, rights, and responsibilities of good citizenship. By getting involved in the process, BGS delegates learn about city, county, and state government during a one-week summer program.
Jasmine Artikova, Samantha Fey, Ariel Gomez, Abbey Niemesh, Alexis Puckett and Emma Wells were selected to represent LMHS. This highly competitive process includes a teacher nomination, an application, and an interview.