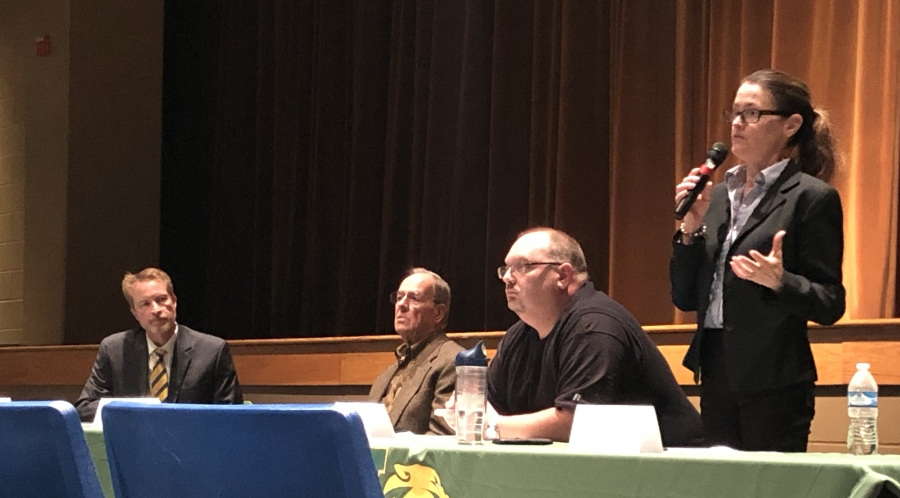 A school board veteran will return to serve on the Little Miami Board of Education next year, and will be joined by two individuals who will be serving in their first LM board positions.
Tony Niemesh, who served on the Little Miami Board from 2014 to 2017, received the most votes in the Nov. 5 election. Candidates Diane Horvath and Martin Hamlin placed second and third respectively in a race to fill three open seats. The terms of current board members Randy Haas, Nancy Journeay and Michael Cremeans expire at the end of 2019 and all three have announced that they will not run again.
With all 37 Warren County precincts reporting, Niemesh garnered 3,060 votes, Horvath won 3,044 and Hamlin received 2,744. A fourth candidate, Rusty Holman received 2,637 votes.
Niemesh is a special education teacher at Mason High School and has more than 20 years' experience in education. He has lived in the Little Miami district for 18 years. He earned a bachelor's degree in athletic administration from Western Carolina University, a master's degree in secondary education from Union College and a master's degree in special education from Wilmington College.
Hamlin is a veteran of the U.S. Air Force and currently works as a program manager for the General Services Administration in Fairborn. He graduated from the University of Central Florida with a bachelor's degree and a master's in business administration. He has lived in the district for 7 years.
Horvath has worked in education for more than 20 years as a teacher, school counselor and principal. She has lived in the Little Miami district for 15 years. She holds a bachelor's degree in education from the University of Cincinnati and a master's in school counseling from Xavier University. She has previously served on the board of the Warren County Educational Services Center.
All three will be sworn in at the Board's organizational meeting on Jan. 7, 2020.