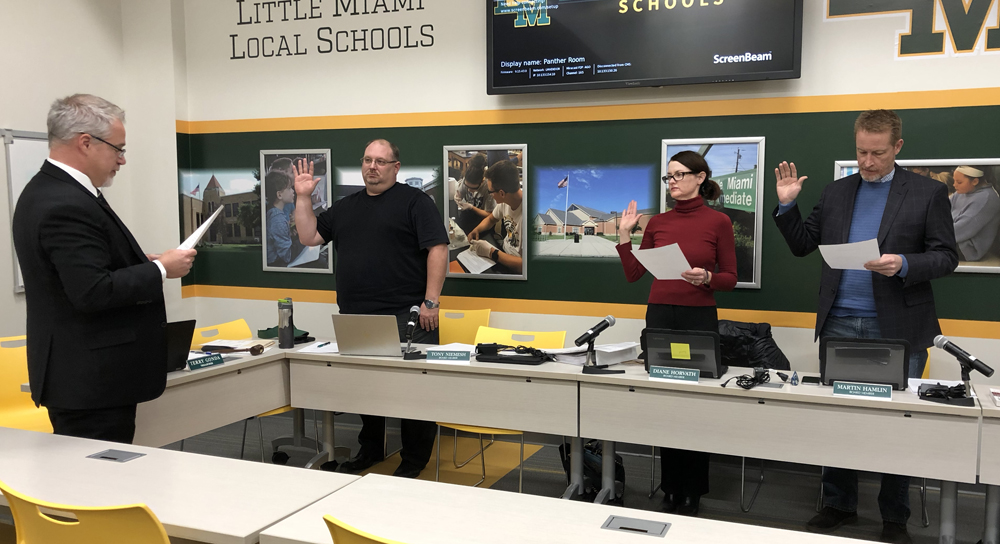 The Little Miami Local Schools Board of Education has three new members after the Board held its annual budget hearing and organizational meeting on Wednesday, Jan. 8.
Newly-elected Board member Diane Horvath, Martin Hamlin and Tony Niemesh were sworn in by Treasurer Terry Gonda.
At the meeting, Bobbie Grice was elected president of the board and Tony Niemesh was elected vice president for 2020. In addition, regular meeting dates were set for the fourth Tuesday of each month except December, which will be on Dec. 15.
The next regular board meeting will be held at 7 p.m. on Tuesday, Jan. 28 at the Little Miami central office.