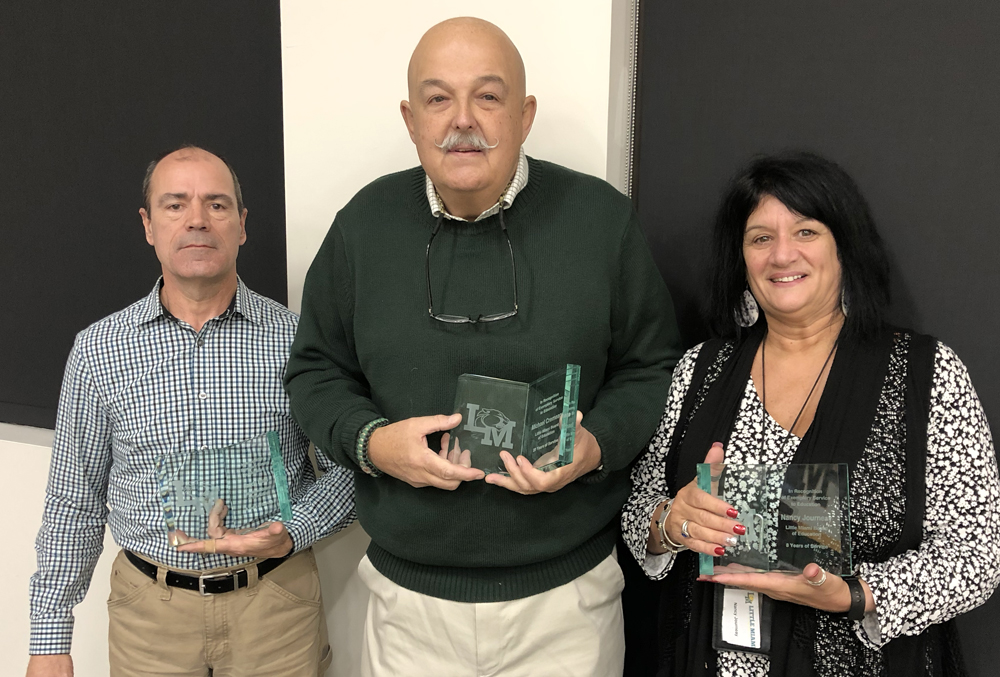 Three departing Little Miami Board of Education members were honored at a farewell reception on Dec. 17 as they finished their terms in office.
Board members Nancy Journeay, Randy Haas and Michael Cremeans chose not to re-run for their seats in November.
Cremeans is finishing up his 20th year of service on the Little Miami Board. He was first elected in 1999 and served five straight terms. Haas and Journeay were elected in November 2011 and are completing their second terms.
Cremeans, who holds an education degree from Marshall University, worked in the steel industry for 35 years. He and his wife, Pat, have two children, who attended Little Miami Schools.
Haas is a manufacturing manager with Rollers Now, a bearing company for the material handling industry. He and his wife Angie have two children who graduated from Little Miami High School.
Journeay works for the Warren County Educational Service Center, and previously worked as a sales assistant and assistant purchasing agent for Merrill Lynch in Manhattan. She has three children who graduated from Little Miami High School.
The open Board seats will be filled by Diane Horvath, Martin Hamlin and Tony Niemesh who were the top vote-getters in the November 2019 election. All three will be sworn in at the Board's organizational meeting on Jan. 8, 2020.