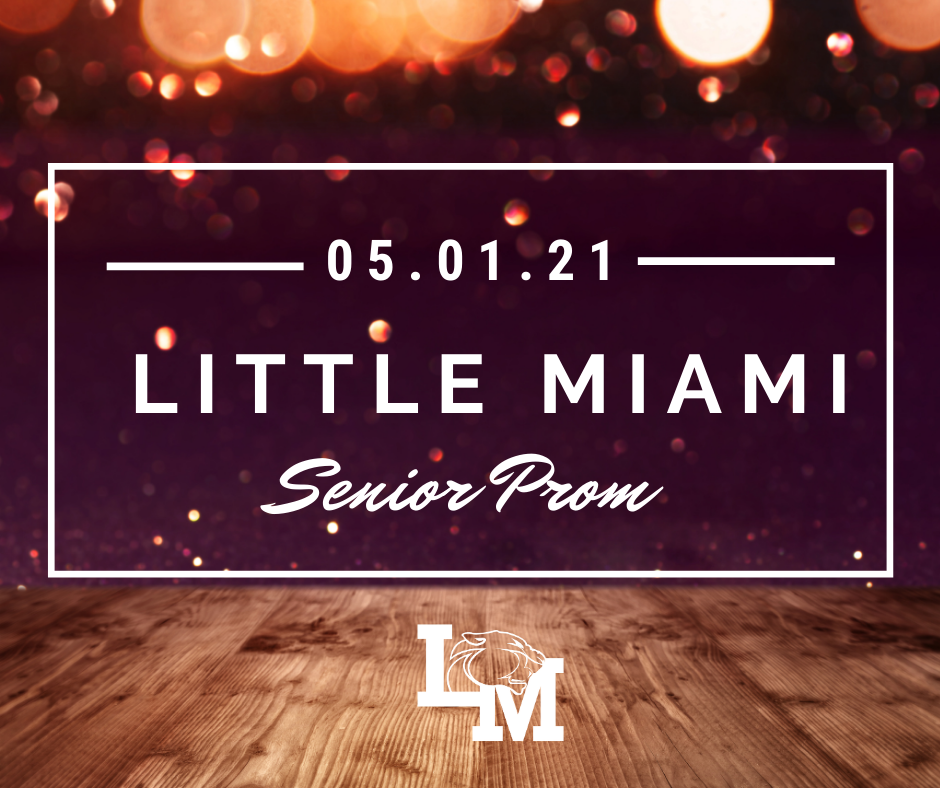 Little Miami Local Schools is so excited to announce that there will be a Senior Prom in 2021! This year's prom will be held at the beautiful Savannah Center on May 1, 2021 from 7:00 – 11:00 PM.
Tickets will be purchased online this year. Tickets will be on sale from April 6 to April 16. No tickets will be sold after 3:00 p.m. on April 16. The cost is $65.00 per ticket, plus the on-line processing fee. You must print out your purchased ticket or have a digital copy on your phone in order to gain entrance to prom. Tickets are nonrefundable and nontransferable unless the event is canceled.
Students will need a photo ID to enter the prom. A buffet dinner will be served from 7:00-8:15 PM. Dancing is allowed, but students MUST remain masked at all times. This prom is for Seniors and their guests only. No other students can purchase tickets. Seniors claim responsibility for their guests, and they will be seated together.
Students are required to arrive at Prom by 7:30 PM and stay through dinner, but may leave whenever they wish following the meal. Masks MUST be worn at all times, except when actively eating and drinking. If a student refuses to wear a mask correctly, they will be sent home. A list of prom rules and expectations will be listed on the ticket website. Purchasing a ticket is an acknowledgment of these rules. In order to purchase a ticket for a guest who is not a Little Miami student, a Guest Form must be submitted and approved. Copies will be placed on Schoology and can be found in the High School main office. Submit the form to the main office for approval.